Stephanie returns with the third and final installment to her Halloween series, and this time she focuses on a topic that would make anyone salivate: food! Enjoy!
---
As with any real shindig, it's not a party until you are snackin' on something delicious. In light of that, here are some manageable and scrumptious treats for your Halloween party. Though I love a delicious and artistic cupcakes, Halloween is the only time of the year that you can make gross or strange food and everyone loves it!
Since Halloween is all about the trick-or-treat, I thought I would put together a round-up of tricky treats (see what I did there? Alright, it wasn't that great…) to fool your guests. Check out these strange snacks:
Start with a selection of strange drinks: I'm a fan of these radioactive glasses (they come with a recipe for green slime!):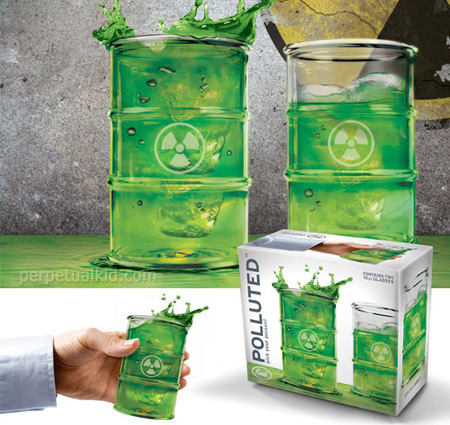 But you could also have these eerily realistic denture ice cubes from Fred & Friends floating in whatever you're serving:
Once everyone has quenched their thirst, the attention should focus on your spread (I always do just snacks or dessert for a Halloween party, no need to make a full meal!) of tasty though potentially strange foods.
I like this trick and treat idea for "sweet sushi" (and after having tested it) I vote yes:
If not, come to the dark side, via Sweet Me Up: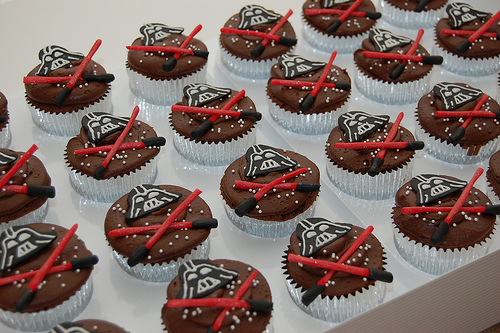 There are way too many options of what to munch on at your next creepy fete, but if the above haven't been creepy enough, try jellied eyeballs or Abby Normal cupcakes, à la Young Frankenstein:
Frau Blücher? With all of that (and your choice of entertainment) you have all the tools you need to craft a kickin' Halloween party, brains and zombies included!
Trick or Treat!
---
About the Author:
Stephanie is a third year college student, splitting her time between her laptop and sewing machine (and of course school and work!). When she's not planning another do-it-yourself project, she catches up on what's new in the blog-world and regales readers with her latest creations and revelations via Real Fine Place. If you like clever projects, innovation and authenticity, she would love to meet you.
You may also like: