Today is a typical day after a holiday weekend in that there were TONS of goodies to be read and discovered on my Google Reader. Instead of creating a separate post for each one of them, I've decided to do a monster round-up post of my favorite reads of the day.
Some of these are a bit old (and by that, I mean about 12 hours old) but still deserving of mention. I hope you enjoy them as much as I did!
How the Nursing Home for Superheroes Would Look Like
A funny but indefinitely sad sculpture of the lives of aged superheroes.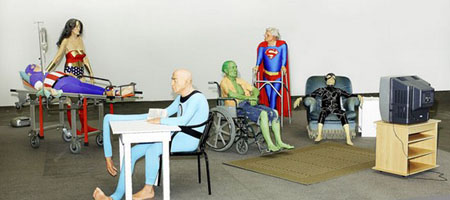 25 Blockbuster Movies Posters Recreated Using Lego
A must-see for any Lego fans! My favorite? "The GodVader," of course.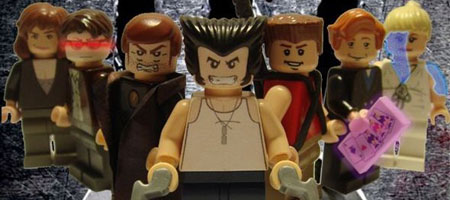 Stoudemire has agreement with Knicks
The possibility of All-Star forward Amare Stoudemire signing for the Knicks has been discussed at length throughout the weekend, and they have finally made a deal this morning (to be finalized later this week) with a five-year, $99.7 million contract. I personally don't think he's worth the almost-max amount, but I, like Stoudemire, am hopeful that another powerful player (or two) will join the Knickerbockers, and all Knicks fans are crossing their fingers for LeBron.
Robin down, Batman to go…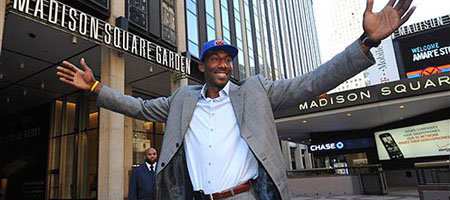 LeBron Tweets, Blames Chris Paul For Making Him Sign Up
In related NBA news, The King has finally signed up for a Twitter account! You can follow him at @KingJames, and apparently he had over 100,000 followers before he even made his first tweet, shown below.
Some are speculating that LeBron created a Twitter account to announce where he'll sign. Come to NY, LeBron!
Arrested Development Action Movie Trailer
Four years after its cancellation, Arrested Development still remains one of my all-time favorite TV shows. There has been much talk of a movie in the works, which has been verified and then debunked over and over again. I guess a fan finally decided to take matters into his own hands by creating his own trailer for the Arrested Development movie…only he's decided to turn it into an action flick!
9 Things Us 90's Kids Realize Now (Part II)
Technically, I am an 80's kid, but I wholeheartedly agree with every single one of these points! Blowing into Nintendo cartridges! The horrifying Nickelodeon show "Are You Afraid of the Dark?"! Oregon Trail (although being an 80's kid, I played the black-and-white, 2D version of the game)!
I particularly liked the caption under the image below: "If Kobe played for the Tunesquad he'd kill team moral with his selfish, ball hog tendencies — then he'd rape the girl Bunny."

Pac-Man iPhone iOS4 Wallpaper
I don't post many things for the iPhone here because I am not an iPhone owner. However, I found this Pac-Man wallpaper to be absolutely charming and appropriate for the iPhone interface. Go download a copy now!
A Tale Told by a Printer
I love this simple love story told by the printing of each individual frame!
Dog
Hyperbole and a Half remains one of my favorite blogs for good reason: the hilarious storytelling coupled by the funny illustrations make for one heck of a read!
This particular post hit home, as my own dog's intelligence levels are always questionable. I might have to take a page from her book and administer a dog intelligence test on Comang!
You may also like: