…my new MacBook Pro!
I constantly have memory-intensive programs such as Photoshop, Illustrator, InDesign, and Quark all running at the same time….with music playing and Firefox and Safari opened to 12 different pages. As a result my old PowerBook G4 (which is now almost 4 years old) has been suffering a bit in the past year.
I knew I needed to get a replacement laptop since the fall of 2007, but I also knew that updates to the MacBook Pro line were imminent with the annual MacWorld conference coming up in January.
MacWorld came and went with the announcement of the MacBook Air, but not even a whisper about the MacBook Pro. I troweled all the Mac fan message boards and rumor sites to find that a small update was being predicted for February.
Never underestimate the knowledge and fanbase of Mac geeks. As predicted, Apple quietly announced the update to the MacBook and MacBook Pro lines on February 26th.
And I got my spankin-new MacBook Pro last night. 😀
The new Penryn-powered processors aren't too big of a jump from the previous generation, but it sure is a big difference from my old 1.5 ghz PowerPC G4. My new baby came standard with 2 gb RAM, but I immediately ordered another 2 gb worth from Newegg to max it out at 4 gb. Everything runs so smoothly and lightening-fast, even outperforming the Power Mac I use at work.
Of course, no new large tech purchase is complete without unboxing pictures:

I love how Apple enforces their design aesthetics on all their products, even the packaging.

The first peek inside the box…

There's my new baby!

I still remember when a friend told me her hometown is Cupertino and I immediately asked if I could visit her…and stay.

About to rip this sticker…

My hands were shaking at this point.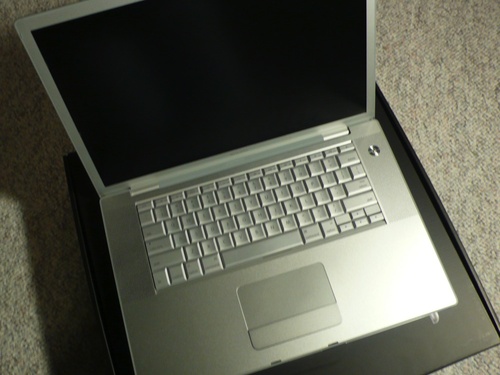 I had to make sure my mouth was closed so I don't drool all over it.
Every Apple computer comes with these Apple stickers. I've read that the old ones (the colored stripe ones) can go for quite a penny on eBay.
Now, for some comparison pictures with my old baby:

The MacBook Pro is considerably thinner than the PowerBook.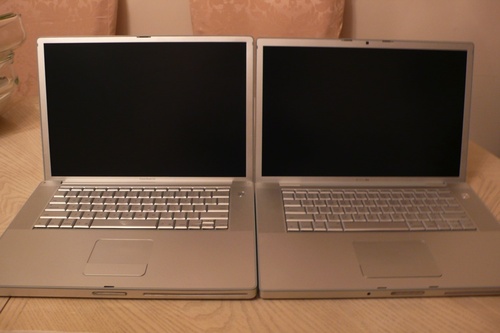 A side-by-side comparison. Notice that the trackpad is larger on the MacBook Pro.

The MacBook Pro also has a rubberized cover over the hinge.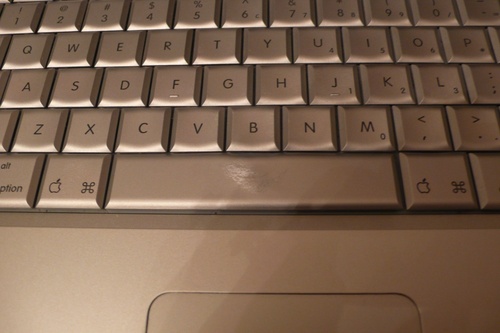 My old baby's melted space bar. Long story. Suffice it to say, I'm a klutz.

The webcam! Now I have no excuse not to webcam-chat…

The infrared receiver for the remote.
Gosh, I love new toys…..
You may also like: