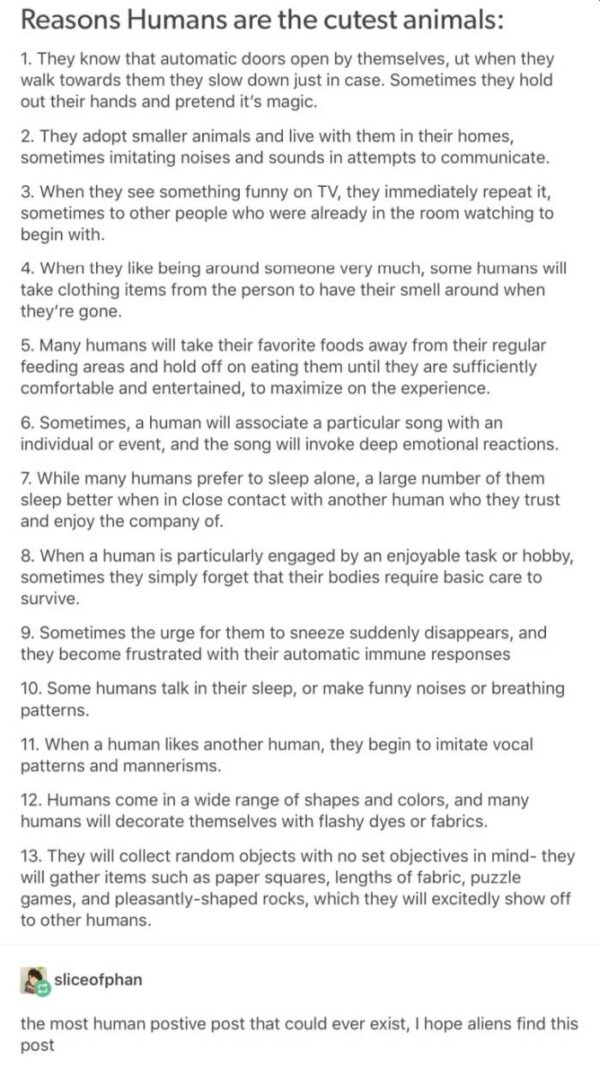 Via Geeks are Sexy
You may also like:
I know you're probably getting inundated with recommendations for the Sephora sale, but I thought I would throw in my two cents here because I have some stuff that I have not seen on many other people's lists. Additionally, I am only picking one makeup item per category. (You can see my skincare recommendations here.) And because I am only listing the items I'm currently using, the products that are not available on Sephora (like concealer, brows, lippies, etc) are not listed.
In other words, this list will be a lot shorter than others. 🙂 (I get commission for purchases or clicks made through links in this post.)
Primer: Rare Beauty Always An Optimist Illuminating Primer
Because my skin has turned dry, I now prefer more moisture in my products and that includes my makeup. As foundation tends to become drier throughout the day, I look for moisturizing/radiant primers. This one by Rare Beauty gives a dewy, almost pearlescent glow without being heavy and creates a nice canvas for foundation.
Foundation: Laura Mercier Real Flawless Weightless Perfecting Foundation
This is a relatively new foundation, released just a couple of months ago. But I fell in love with it as soon as I tried it because it really is weightless and looks so natural. It is medium coverage with a natural glow that wears so well throughout the day. It blurs my imperfections makes my skin look airbrushed. Definitely one of my top 3 foundations.
Eyeliner: Gucci Stylo Contour Des Yeux Khol Eyeliner
When my HG Tom Ford eyeliner was discontinued, I wanted to cry. I had literally tried dozens of eyeliners to find that one. (I don't like liquid/pen liners and I prefer pencil.) I went on a new quest and found this one. I actually wear dark brown liners instead of black liners because they're less harsh, and the Chocolat shade of this liner is just perfect. Once it's applied and smudged a bit, it stays put.
Blush: Laura Mercier Blush Color Infusion
I'm not a huge blush collector — I usually pick one and stay with it until I hit pan or it goes bad. The one I've been using for the past year is this one, in the color Passionfruit, which is described as "warm coral luminescent pink." The quality of the blush itself is great — smooth, buildable, and long lasting.
Eyeshadow: Tom Ford Eye Color Quad Eyeshadow Palette
My favorite Tom Ford quad, Virgin Orchid, has been discontinued. (But I made sure to snatch up an extra when I heard that it was being discontinued. 😉 ) I'm not a big eyeshadow junkie and I don't have much real estate above my eyes so I don't play around with shadows much. So I prefer singles and quads, and Tom Ford quads are some of the best. The one pictured above in Nude Dip seems basic but is so gorgeous in person. Because the quads are expensive, the Sephora sale is the time to get them if you're interested.
Mascara: Tarte SEA Surfer Curl™ Volumizing Mascara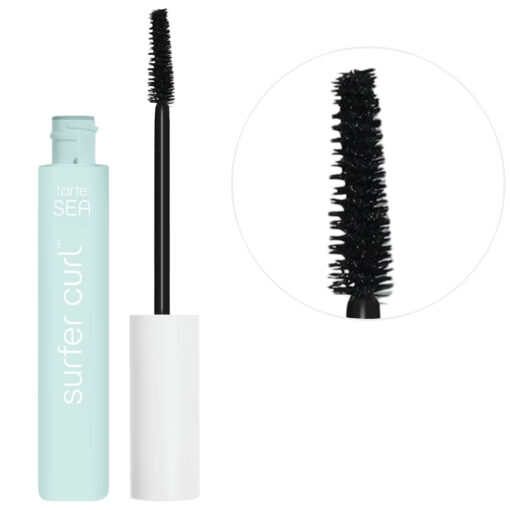 I only discovered this mascara because it came in a set I bought from Sephora, and I ended up loving it. It holds my curl, it volumizes, doesn't flake or smudge, and stays put all day. It seriously is underrated and not enough people know about it! The best part is that it's on sale for half off right now (I hope it's not getting discontinued!) so I would grab a tube while you can.
So that's it. Pretty short list, if I do say so myself. Please let me know if you want me to do a list of the non-Sephora items in another post.
You may also like:
We just returned from five glorious days in New Orleans! I have always wanted to visit the city and finally decided to go for it by combining the girls' spring break and J and my anniversary trip.
J and I are too old to participate in the raucous activities that one usually associates with NOLA, and we obviously can't do it with two tweens in tow. But we still had a great time in the city because it has such a rich history and culture — and the locals are so friendly and welcoming. This isn't to say that we didn't have any adult fun. I always had a bloody mary or a mimosa with brunch and a cocktail or two with dinner every night, and they make those drinks very strong in New Orleans!
On our second night, we took a Haunted History Tour — a two-hour walking tour featuring the city's ghosts, true crime, vampires, voodoo, and other frightful history. Although it was a lot of walking (and a couple of people in our group dropped out midway because they were too tired), our girls had a blast and Aerin even cited this tour as her favorite part of the trip. Who knew Jackson Square, now a picturesque park, had such a gruesome history? Continue reading »
You may also like:
You see, I've been a Knicks fan since the 90s. I cried when we lost the Finals in 1999. I know we had a glimmer of hope with Melo (and we can't forget Linsanity), but you can't deny that being a Knicks fan in the past 20 years has been tough.
But two years ago, we finally made the Playoffs. Sure, we were knocked out in the first round. But the excitement was palpable. With Julius Randle, that year's MIP, the Knicks were relevant again. And this year, with the acquisition of Jalen Brunson, we're even better. And as of now, on March 6, 2023, we're on a 9-game winning streak — the longest in the NBA. And people are taking notice.
Last night, Immanuel Quickley (pictured above) scored a career high 38 points in a 2OT win against Boston. The picture was taken during the second overtime during a game where he played an impressive 55 minutes — the most of any player this season. He should have been panting and sweating but there he is, skipping and laughing. This dude plays with such joy. And many are saying he's a strong contender for this year's Sixth Man of the Year.
The Knicks have been such a joke for so long that people still have a hard time taking them seriously. But I am so happy for them these days. As I read recently, they have gone from "lol Knicks" to "wtf Knicks." And even non-Knicks fans agree that the NBA is better when the Knicks are playing well.
Do I think the Knicks will make it all the way? No. But they sure are playing some damn good basketball these days. And I'm sure they will make the Playoffs this year, perhaps even to the second round.
Bing Bong.
You may also like:
As a self-proclaimed geek, it's a give-in that I incorporate technology into my skincare routine. There are three devices I have been rotating regularly, and they are: the NuFACE Trinity (with Eye and Lip Enhancer attachment), the Light Salon Boost LED Face Mask, and the Medicube Age-R Ussera Deep Shot.
The NuFACE Trinity is the one device where I can see an immediate effect upon use. The device sends microcurrents down to the muscles of the face to tone, lift, and contour, eventually reducing lines and wrinkles. I swear that when I do one half of my face, it looks more lifted than the other half!
I actually have the NuFACE Trinity with the Eye and Lip Enhancer attachment. The Eye and Lip Enhancer attachment can be used to deliver a more precise microcurrent around the mouth and eye area. I don't have any lines or wrinkles around my mouth yet (knock on wood), but I have been using the attachment around my eyes. I can't really tell if there's much of a difference with the attachment because the microcurrent is weaker, but the Trinity device itself definitely works and with regular use, my face as a whole definitely looks more lifted!
The next device I want to talk about is the Light Salon Boost LED Face Mask. My sister generously gifted this for me for my 40th birthday because I had been looking to purchase a high quality LED face mask. I wanted to get a red light LED mask on the recommendation of Gothamista and chose this one from Light Salon, again, based on her recommendation. (See all about the benefits of LED light therapy in this very informative video by Gothamista here.)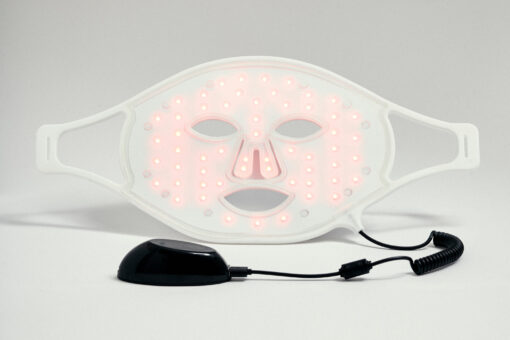 830nm is the most effective effective wavelength for anti-aging and it is what is used in professional LED red light treatment therapy. This Light Salon mask uses a combination of 830nm near infra-red light and 633nm red light. (Most at-home anti-aging LED masks will only use 633nm red light.) I don't know if using this mask has produced more collagen in my face, but I have noticed that blemishes heal faster and redness has reduced.
The last device I want to talk about is the Medicube Age-R Ussera Deep Shot. This is another device that is meant to stimulate collagen production within the skin. (You will see that there is a video of Tati endorsing this product on the product page. I swear I had this product on my wishlist before Tati reviewed it — I know Medicube to be a fairly reputable brand in Korea.)
I've had this product for only a couple of months (J gifted it to me for my birthday) so I can't speak to its long term benefits yet. What I can say is that it feels divine to use — the warmth and ultrasonic frequencies just feel comforting on the skin. And my face just looks glowing afterwards. I'm still on the second lowest setting and I'm still building up to a higher setting so I may see more results then.
* * * * *
Disclosure: I get commission for purchases or clicks made through links in this post.
You may also like:
As I've gotten older, I've pared down my skincare routine greatly. Gone are the days of the 10-step routine. Time is too precious. Simple, effective products are key.
Although I don't use TikTok (I'm too old 😝), I do read about the big trends and I discovered skin cycling last year. Basically, the concept is:
Night 1: Exfoliation
Night 2: Retinoid
Nights 3 & 4: Recovery
Since I hadn't been using retinoids every day anyway, I began skin cycling ever since I read about the concept and I have to say I really like the results!
Anyway, back to the routine. My morning routine is as follows:
Cleanse (water cleanser)
Essence
Sunscreen
That's it. Because of skin cycling, my night routine is a bit more complicated:
Cleanse (oil cleanser)
Cleanse (water cleanser)
Exfoliate (night 1) / Tretinoin (night 2) / skip (nights 3 & 4)
Cream
And, because I'm sure some of you might be curious, here are the products I use… (I get commission for purchases or clicks made through some of the links in this post.)
Oil Cleanser:
Then I Met You Living Cleansing Balm, $38

I have tried many, many cleansing balms over the years and I can honestly say that this is the best. (I prefer cleansing balms over cleansing oils because I find them to be easier to work with.) The thick consistency that melts upon meeting the skin, the fact that it erases all traces of sunscreen and makeup, no gross film leftover after washing…and the fact that it's full of antioxidants, essential fatty acids and vitamin E make it the perfect oil cleanser for me.
Water cleanser:
Good Light Cosmic Dew Water Cleanser, $18

This is a gel-to-foam cleanser that is pH-balanced, gentle yet powerful enough to remove dirt and impurities. It's not too stripping and always leaves my skin soft and fresh. I usually go for harsher cleansers but this blew my misconceptions of gentle cleansers out of the water!
Essence:
The Klog Snail Mucin Energy Essence, $17

There are so many different essences out there these days with different purposes that you can't go wrong with most of them. Why do I go with such a basic one? Because it's cheap, it does what it needs to do, and it lasts forever. This particular essence tackles my dryness (which has gotten worse with age — I can't believe I actually used to have oily skin), it brightens, and it plumps. As the name implies, it's packed with 90% snail mucin combined with yam extract.
Exfoliator:
Dr. Dennis Gross Alpha Beta Universal Daily Peel Pads, $20-$153

These peel pads use both AHA and BHA to exfoliate your skin. The first pad contains the 5 acids to exfoliate the skin, and the second pad contains 12 antioxidants meant as an anti-aging neutralizer. The very first time I used it my skin stung a little but the sensation went away quickly. My skin still turns red after using the first pad from time to time but each morning after using this peel, I wake up with brighter, smoother skin.
Tretinoin:
Agency is the anti-aging sister brand of Curology. Although Curology also offers anti-aging formulas, Agency concentrates on anti-aging and pigmentation. I decided to start tretinoin years ago because retinoids are the gold standard in scientifically proven ingredients in anti-aging skincare and tretinoin is the strongest retinoid — you need a doctor's prescription. With Agency, I can get tretinoin via the internet by uploading photos and messaging a doctor with my skin concerns. Personally, my skin can't handle strong tretinoin. So even after years, I'm still at 0.035% every 2-3 days. And that's totally fine. My Agency formula also contains dexpanthenol (hydrator/soother), tranexamic acid (to fade dark spots), and niacinimide (antioxidant, anti-inflammatory, and skin-strengthening).
Cream:
Augustinus Bader The Rich Cream, $92-$290

Whenever I mention this cream to others, they ask me, "Is it worth the price?" And my answer is, YES. I didn't want to believe it at first when I read all the celebrities gushing about this brand 5 years ago, especially when I saw the price tag. But I read how it was founded by a scientist in stem cell biology and regenerative medicine, and saw some of the before and after pictures. So I purchased a bottle…and after 6 weeks of daily use, I swear that the smallest lines around my eyes disappeared. Now this is the only cream I buy and recommend.
Sunscreen:
Saint Jane Luxury Sun Ritual Pore Smoothing Sunscreen SPF 30, $38

I know the majority of American sunscreens suck and that Asian and European sunscreens are far superior. But hear me out on this one. While I can recommend several great Korean sunscreens, I came across this Saint Jane sunscreen one day and I was majorly impressed. And who needs SPF 50+ every day when I spend most days indoors anyway? This sunscreen is just sooo elegantly formulated. It's not sticky at all and as the title implies, it really does smooth over your pores — no joke. It's a tan color so there's no whitecast either. It also makes for a great makeup primer.
* * *
So that's it for my simple routine and the skincare products that I use these days. In my next post, I will talk about the skincare devices I have been using.
You may also like:
So it's been more than five years since I've last written here. I debated even keeping this blog up every time I got a bill for web hosting or a received a renewal notice for the domain name. But I had written here since 2006 and there are 2,156 posts on this blog (2,157 now). I know I could've just archived it but I had put too much work into it. I have learned much, gotten many opportunities, and met many wonderful people through this blog. 😊 And when more than a few people recently suggested I start blogging again, I decided to dust off the cobwebs.
So let's see. What's happened in the past five years? Well, in 2018, my family moved from New Jersey to the suburbs of New York. We had outgrown our 2-bedroom condo and so moved to a spacious house in a good public school district. (We now rent out our condo.) My daughters adjusted as well as could be. J now had an hour commute into the city each way so he worked from home one or two days a week.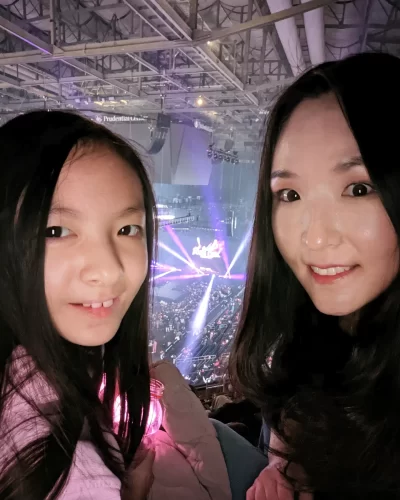 Aerin & me at a Blackpink concert in November 2022
Our family did relatively well in the pandemic. The girls chose to learn remotely for the entirety of the 2020-2021 school year. They're such homebodies that they were actually sad when they had to return to in-person learning the following year. J works for a large tech firm so he was able to work remotely…and his company realized that its employees are able to work remotely for the most part so they never required them to return back to the office. J still works from home and only goes back to the office once every few months. And despite all the layoffs that a lot of other tech companies are going through lately, his company is doing well and they're actually hiring. 😅
I'm still a stay-at-home-mom for the most part. I've tried looking for a job but I've been out of the workforce for so long that it's hard to find anyone who wants to hire someone like me. I used to work in marketing and marketing is sooo different now so it's like I have no experience whatsoever. I make some money here and there testing websites and apps before they go live.

Claire & me at Hamilton in December 2022
The girls are doing well. I can't believe they're 11 and 12 years old, turning 12 an 13 this year. They're so smart and so amusing. Claire is in all honors classes at school and still maintains an A+ average. Aerin is so sassy and funny. They're so different but — although they would never admit it — they're still best friends and are inseparable. We gave them the option to have separate bedrooms but they still chose to share a room and we hear them giggling and whispering to each other all the time. It was so, so hard when they were younger because they're only 13 months apart but seeing them like this makes it seem all worth it.
If you had been following me on Instagram, you may have seen the pictures in this post. I have been updating sporadically on there, but honestly, my life hasn't been too exciting as of late. Oh! My sister had a baby — the cutest ball of energy named Luca — and she moved all the way out to Texas. My parents finally retired and followed her out there so that they could help with Luca.
So that's about it for now. I hope there are still people who have this blog in their feeds, that I haven't lost all my readers. I will try to write something at least once a week. If you've been a long time reader and actually saw this post, please let me know what you've been up to!
You may also like:
I used to love cooking.
I was pretty damn good at it too. (If you haven't visited my profile yet, yes it's true that I make the best 갈비찜 — galbijiim, or Korean braised short ribs — in the world and anyone who's tasted it will attest to it. People have even suggested that I open a 갈비찜 restaurant!)
Then came my kids.
Their first years weren't too bad. Breastmilk/formula. Mushy foods such as 죽 (congee). Finger, bite-sized foods.
Their toddler years were different.
Toddlers tend to be picky about their food. They will ONLY want to eat one thing one day, and will want nothing to do with it the next. Even the tiniest thing can drive a piece of food into the "inedible" category: the color, the shape, the temperature, even the type of dish on which it was served!
I used to tell people that my kids have taken the joy out of cooking.  😥 
My girls are older now. They turn 7 and 6 later this year. Gone are the toddler pickiness, and as an added bonus, their palates are becoming more sophisticated.
Finally. 

As a result, I have been cooking up a storm lately. Mainly Korean food, because that's what I love the most. And there are a few things more satisfying than seeing your loved ones dig into a dish on which you've worked hard. Watching them gobble everything up, asking for seconds, and tell you, "Umma, this is so good. I want to take this to school for lunch tomorrow."
I know this may seem like a boring post to most — the insignificant words of a SAHM.
But y'all… I've discovered my love of cooking again!
So to all the mothers out there struggling with feeding their toddlers…. Just wait. There is hope!
*  *  *  *  *
I wanted to give a short update about my new diagnosis, and my meds.
A few people have reached out to me regarding my being bipolar. Mostly out of concern and love, which I appreciate. But as I have told those people, my new diagnosis doesn't change who I am. I am still the same person. In fact, I received the new diagnosis months before writing the blog post…and my reason for not writing about it sooner is because it's really not that big of a deal to me.
As for my meds, my psychiatrist and I are still working to find the best combo that's fit for me. I'm still on Topamax, aka the "model drug," and I've lost 10 lbs from it. So far, I haven't noticed any mental deficits (it doesn't happen to everyone), so I'm wondering why I wasn't on this drug sooner!  😉  Sure, I miss my Diet Coke and beer, but I've been enjoying wine and have been gulping down more than 2 liters of water a day.
You may also like:
I'm happy to say that right now, at the age of 36, my skin is still clear of any lines or wrinkles. A friend paid me a great compliment the other day by exclaiming I had to have gotten Botox or fillers (I haven't).  😳  I know that I should credit some of this to genetics (thanks, mom!), but I also like to think that it also has to do with the diligent attention I've paid to skincare since I hit my thirties.

My two keys to anti-aging: hydration and sun protection!
It's been a while since I last wrote about my beauty routine, or skincare/makeup in general. I still have a love for K-beauty, but I've also incorporated French and American skincare products into my routine. The products I will be sharing with you are items I have repurchased numerous times, making them HG-status in my book.
First up is sunscreen. I wear sunscreen every. Single. Day. Even if I'm not going out. Sun protection is the #1 defense against the aging of skin. (Don't believe me? Check out the sun damage on one side of this man's face after driving a truck for 28 years!) And my choice of sunscreen is the Shiseido Urban Environment Oil-Free UV Protector Broad Spectrum SPF 42 For Face ($33-$46).
This sunscreen is ideal for combination-to-oily skin types, as it controls excess sebum production throughout the day. It applies thinly with a very minimal whitecast, and even acts like a primer, layering beautifully under makeup. I've tried numerous sunscreens in my lifetime — including the über-popular Biore Aqua Rich Watery Essence SPF50+/PA++++ — and none has compared to my Shiseido Urban Environment. I think I've purchased more than 10 bottles since first discovering it!
Next up is the double cleanse. Ever since discovering AB (Asian Beauty), I have tried numerous first and second cleansers…and I keep coming back to the same two products…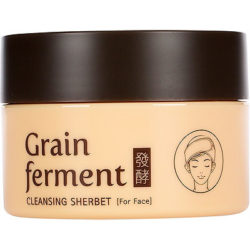 I've mentioned the Botanic Farm Grain Ferment Cleansing Sherbet ($30) before, and it still remains my favorite oil cleanser. It melts away all my sunscreen and makeup, — even the notoriously hard-to-remove Kiss Me Heroine Make Long and Curl Mascara! — has a subtle, fresh scent (I couldn't stand the strong smell of the popular Heimish All Clean Balm), and the texture is just plain luxurious.
My favorite second cleanser is another product I've mentioned in the past. The Whamisa Organic Flowers Foam Cleansing Cream ($35) lathers to a rich foam, leaves my skin clean and soft, and a little goes a long way — each bottle lasts 4-5 months with twice-daily use! Sure, it may have a higher pH than is desirable by most skincare enthusiasts, but my skin loves the stuff and I keep coming back to it. (Yes, I've tried the much-raved-about Sulwhasoo Snowise EX Cleansing Foam Facial Cleanser…and I prefer the Whamisa!)
Now, on to toner. In the past couple of years, I have slowly phased out pH-balancing toners and moisturizing toners in favor of an exfoliating toner. This toner is a cult favorite, dubbed a "facial in a bottle" and named number one on Allure magazine's list of the best beauty products of all time. It is none other than the Biologique Recherche Lotion P50 ($27-$98).
There are numerous reviews and articles available regarding the P50, but my favorite can be found at Skin & Tonics. In it, Kerry reviews both the original 1970 formula as well as the newer, phenol-free formula. I have tried both and have not found much of a difference between the two, performance-wise. Thus, I switch back and forth between the P50 and the P50 1970. Yes, they both smell horrendous. (J especially hates the sulfuric smell of the 1970 formula and makes a big point of staying away from me on the nights I use it.) And yes, your skin will probably go through a initial "purging" stage when you first start using it. (I know mine did.)
But the results! No other product is so adept at tackling so many issues at once — it will smooth the texture of your skin, brighten the skin by fading discoloration and spots, strengthen the epidermal shield, regulate excessive sebum secretion, hydrate the skin, and maintain the skin's pH.
Next up is a Vitamin C serum. Why do you need Vitamin C in your anti-aging skincare routine? Vitamin C is a prime ingredient of collagen, the substance that binds cells together. Stable collagen production fights wrinkles and ensures evenness in the skin's tone and texture. Vitamin C also functions as an antioxidant, protecting the skin from damaging free radicals.
Now, there are many, many Vitamin C serums available on the market, both in AB and in the western beauty world. And quite a few are affordable and effective. But I'm sorry to say that my favorite Vitamin C serum is on the more expensive side…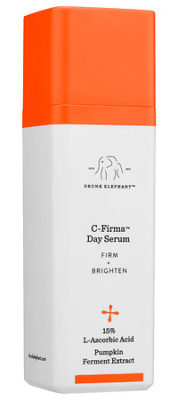 The Drunk Elephant C-Firma™ Day Serum ($80) comes equipped with 15% l-ascorbic acid — as opposed to other brands' 20-21.5% — but that does not make it any less effective. The other ingredients in this serum, in conjunction with the contamination-proof packaging (air-tight and lightproof — when you twist the top of the bottle, the pump dispenser comes out…love this design!) makes it far more efficacious than any other Vitamin C serum I've tried.
Again, due to the genius of the package design, I do not need to worry about my volatile Vitamin C going bad, which is often the case with other bottles that are clear and/or have dropper dispensers. One pump is all I need for my entire face, and an entire bottle lasts a god 3-4 months with daily use.
The next product I want to talk about is another multi-tasker. Is it a moisturizer? Mask? Primer? It can act as all three of those things, and the product I am talking about is the J.One Jelly Pack ($42).
The J.One Jelly Pack was developed by Ha Ji Won, one of Korea's most popular actresses. The texture can be slightly alarming to first-time users, because it is thick and gelatinous…and STICKY! But once it is spread over the face, you pat, pat, pat…and keep patting until it is no longer sticky. And what you are left with is skin that is instantly plumped and lifted.
Due to its sticky nature, the J.One Jelly Pack makes for a wonderful primer, and that's how I use it. In the morning, I wash my face, use a toner, then Vitamin C, then sunscreen, and then the Jelly Pack. This last step acts like a glue for all my makeup, and helps ensure my makeup lasts all day. When I travel, I use the Jelly Pack as a sleeping mask too, and wake up to hydrated, plump skin.
Now, on to the lips. Last year, every Korean beauty blogger and vlogger seemed to go gaga over the Laneige Lip Sleeping Mask. So of course I got it for myself and…I wasn't too impressed.  😥  While it smelled nice and the packaging was adorable (especially the tiny spatula), it just seemed to sit on my lips and not really do much aside from that.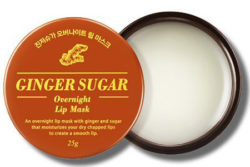 That's when I watched a video by Edward Avila, who seemed to have the same opinion as me regarding the Laneige Lip Sleeping Mask. He recommended the Aritaum Ginger Sugar Overnight Lip Mask ($10.02) instead, and boy am I glad I listened to him!
A warning before you proceed: the Aritaum Lip Mask is sticky AF. But since it is the last thing I do before going to sleep, it doesn't really bother me. All I know is that overnight, it really penetrates the skin of your lips to transform it into the softest, most luscious they've ever been. I've raved about this product so much that I've gotten a bunch of my friends hooked on it too. I even ordered three from Korea before they were available on Amazon Prime.
The last three items on this list are makeup products, two of which are cushion foundations.
First up is the Troiareuke A+ Acsen Cushion ($39.98). Troiareuke is a skincare line developed by a top dermatological clinic in Korea. Its makeup — its BB creams and cushion foundations — all boast a "99% skincare, 1% makeup" slogan. In other words, their makeup is good for your skin. Seriously. You can fall asleep with it on and you won't get any breakouts.
Troiareuke offers three cushion foundations: the H+ (for dry to normal skin, offers a dewy finish), the A+ (for normal to oily skin, offers a satin finish), and the Seoul Aesthetic (for mature skin, offers a satin finish). All three are SPF 50, PA+++, and offer beautiful medium coverage that last the entire day. The bad news is that these cushions only come in one shade each. The H+ is similar to a Korean 21, while the A+ and the Seoul Aesthetic are similar to a Korean 23. (I am a MAC NC25 and the A+ is a great match for me.)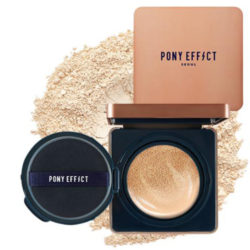 Next is the Pony Effect Coverstay Cushion Foundation ($43). Like the Troiareuke cushions, the Pony Effect cushion offers a high SPF of 50 and PA+++. The coverage on this is medium to high, and a little goes a long way. Just a light dab of the puff can cover the entire face! Not to mention, the metallic rose gold packaging is plain gorgeous.  😉  It comes in 7 shades, and the color Buff is a perfect match for my NC25 skin tone.
I have tried more than 20 cushion foundations since first discovering AB, and the Troiareuke A+ cushion and the Pony Effect Coverstay cushion are my two favorites. I know that I can use the A+ cushion whenever my skin isn't at its best, and the foundation will not do anything to exacerbate the problem. The Coverstay cushion can be applied with a light hand to just even out my skin tone for an every day look, or with a heavier touch for a more polished look for when I'm going out.
(If you have drier skin, or prefer a dewy finish with the coverage of the Pony Effect Coverstay Cushion, I'd recommend the Pony Effect Everlasting Cushion Foundation.)
One thing I should mention is that the Pony Effect cushion comes with a refill, while the Troiareuke cushion does not. So the Pony Effect is a better deal in the long run.  🙂  And again, the packaging is so pretty, with a large mirror, to boot. It totally makes you want to pull it out of your bag for touchups!
The last item I want to talk about is a makeup setting spray. I know that the Urban Decay All Nighter and De-Slick usually get all the attention, but I have found a better, AB alternative for those with combination or oily skin: the Boscia White Charcoal Mattifying MakeUp Setting Spray ($12-$38).
I don't know what all the bad reviews complaining about the white spots are talking about, because if you follow the instructions and shake the bottle before using, the spray will come out evenly and without any spots. When I know I'll be out all day, I'll practically soak my face in this stuff (it dries down in a couple of minutes) and my makeup lasts until I use an oil cleanser to wash it off. What's more, I've noticed that I'm less oily at the end of the day whenever I use this spray.
So there you have it. The 10 beauty products I love, and have purchased over and over again in the past few years. If a product has not been mentioned here — i.e., a moisturizer or an eye cream — it's because I haven't found THE one yet. If you have any questions about any of the products mentioned here, or where they belong in my routine, please let me know below.
And please don't forget your sunscreen!  😀 
You may also like: