Read part 1 here
Read part 2 here
And now, for the conclusion of this series, I present to you: the Korean beauty products that are on their way to me, if customs will pretty-please hurry up so that I can get my greedy paws on them!
First up is the IOPE Air Cushion XP Matte Finish.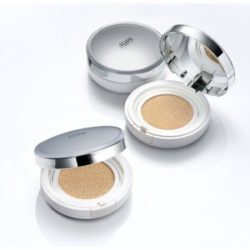 Yep, the cushion compact that started it all — at the height of its popularity, one IOPE Air Cushion XP was sold every 30 seconds in Korea, and it still remains a best-seller in Asia — has just released two new versions: the XP Matte Finish and XP Intensive Cover.
IMHO, this is a great move on IOPE's part, especially with cushions gaining steam in Europe and North America, where women generally prefer additional coverage and/or a matte finish.
And with the warmer months just around the corner, you know that this combination/oily skinned blogger has to try it out!
You may also like: